Follow
Practice Management
This piece is approved to use with clients.
Turning Client Trust into Action in a Down Market: A Six-Step Conversation
Summary
Approved for 1 CE Credit
The first six months of 2022 have served as a stark reminder that market outlooks can quickly shift. Advisors who want to retain business must now prepare clients for the possibility of greater volatility, abiding inflation and muted returns. And clients have many reasons to be skeptical of change. Financial advisors (FAs) who don't have these conversations now risk having painful discussions with disappointed investors.

Register today to hear AllianceBernstein Advisor Institute's (ABAI's) Ken Haman discuss key insights about human decision-making and research in behavioral finance to look at the practical challenges of managing client trust during uncertain times. Specifically, Ken will drill into:
How to move a client past a negative market experience to make an investment decision now
Why clients can be triggered by negative information and avoid these discussions despite the need to take action to improve future outcomes
A six-step conversation model that FAs can use to motivate clients to take action
Speakers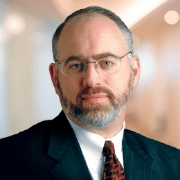 Ken Haman
Managing Director
AllianceBernstein
Ken Haman is the Managing Director of the AB Advisor Institute. He joined the firm in 2005 from a private consulting practice to the financial-services industry. In his current position, Haman develops and delivers consulting and training to financial advisors and key leaders at AB's partner firms, specifically in the areas of strategic marketing, effective communication with clients and practice-management strategies. His professional experience includes managing a practice in psychotherapy for 20 years in the Washington, DC, area and a consulting practice to large organizations, financial professionals and senior executives in the Mid-Atlantic states. Haman holds a BA in business administration from Lebanon Valley College; an MDiv from Princeton Theological Seminary; an MAPC from Moravian College; and certifications in clinical hypnosis and neuro-linguistic programing from the American Hypnosis Training Academy.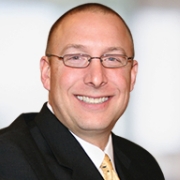 Scott Tatum, CIMA, CFP
Director
AllianceBernstein
Scott Tatum is the Director of the AB Advisor Institute, where he provides and helps develop consulting and training for financial advisors and key leaders at AB's partner firms, specifically in the areas of strategic marketing, effective communications with clients, and practice-management strategies. He joined AllianceBernstein in 2008 from MFS Investment Management, where he was a regional vice president. Tatum's three-decade career includes eight years as regional vice president at OppenheimerFunds and seven years as national sales manager at financial services firm HD Vest. He holds a BBA (cum laude) in marketing from the University of North Texas. In addition to being a Certified Financial Planner® professional and a Certified Investment Management Analyst®, Tatum carries NASD Series 7, 24, 53 and 63 licenses.
Overview
Title: AB's Advisor Institute Presents—Turning Client Trust into Action in a Down Market: A Six-Step Conversation
Duration: 60 minutes
Available On Demand